Welcome to my website!
As a child I read almost everything.  In fact, before I could read, I would open a book because I knew this was where stories came from and make up a story out loud.  When I grew older, the most magical place was the library in my small hometown of Geneva, Illinois.  My father read Bambi to me before I saw the Disney movie, which is how I fell in love with animal tales.  I was held captive by stories such as The Borrowers, about little people who lived under the floorboards, The Black Stallion series, and of course Nancy Drew.  I also read history for young people—and you guessed it, books about dinosaurs.
 Now I'm giving something back with The Caveman in the Backyard.  Who doesn't want to see one?  Every night when I was in middle school, I walked across the backyard to feed my rabbits, Black Magic and Peter, and I would peer into the darkness to see if one might be there.  Well, here he is—really a Clovis boy, ancestor of our Native Americans.  He's waiting for you to join him on his quest with young Kevin Sinclair to find a spear point missing for 13,000 years.
 The story takes place in Southeastern Arizona where I live with my husband and dog.  The children are grown, but I have grandchildren in Texas, and this story is dedicated to them.
 You never know what is waiting in your own backyard (he's here for middle school readers!), who you might meet after you fall off a ladder (a novella for grownups coming soon), or what happens when you tumble into a bear den in Yellowstone (a series for adults who have an imagination that will be out in 2024/25). 
Happy reading!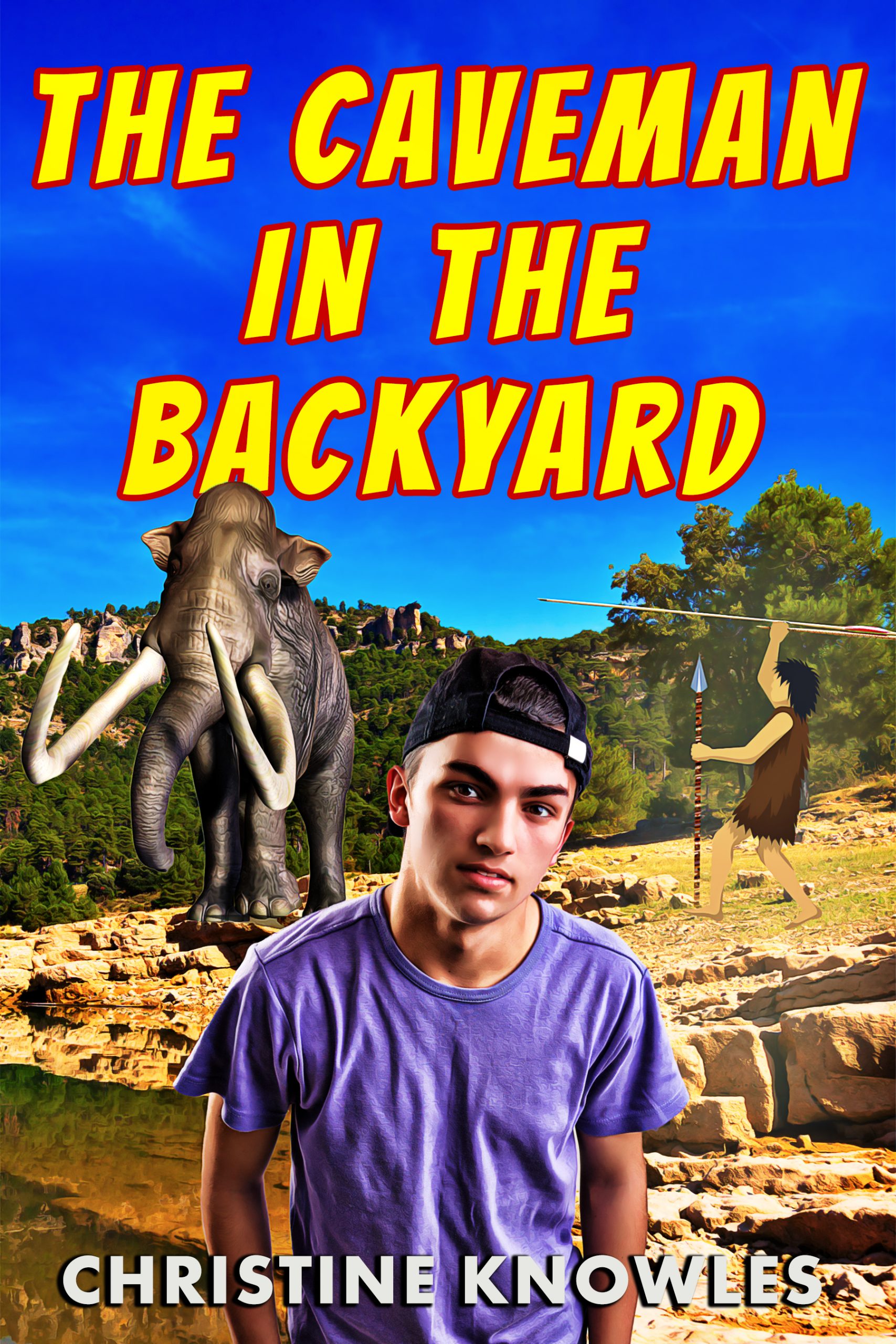 Available Now!
Have you ever seen a mammoth?
On a trip back in time middle schooler Kevin Sinclair does!  Accompanied by his little sister and their teenage babysitter, Kevin travels from the present day to the Ice Age and back again to help his new friend, a First American, find a spear point missing for 13,000 years.  Along the way the children dodge Paleolithic predators, experience a mammoth hunt, and outwit a mean tribal chieftain to discover that friendship, courage, and honor really don't change over time.
MOSTLY BOOKS
6208 E Speedway Blvd.
Tucson, AZ  85712
(520) 571-0110
GET LIT. BOOKS
88 S. 1
st

 Street
Sierra Vista, AZ 85635
(520) 843-0101
Bisbee Books & Music
2 Main Street #1601
Bisbee, AZ  85603
(520) 353-4009
Authorized eBook and paperback copies sold online through Amazon.com and the IngramSpark Catalog.